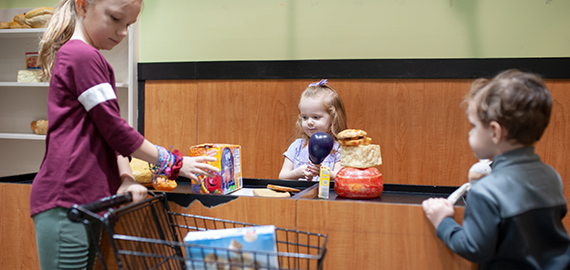 The Muncie Children's Museum does not allow open food or drinks on the museum floor.  Lunch rooms are available on a first-come, first-serve basis.  We do not guarantee an available room on the day of your visit.
A selection of Coca-Cola and Frito Lay products are available for purchase in the gift shop.
A variety of restaurants are located nearby.
Visitors are able to leave for lunch and return to the museum at no additional cost.